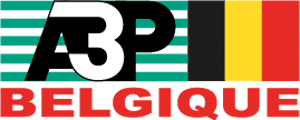 The ASBL A3P Belgium was created in February 2004. The committee of the Belgian subsidiary is made up of people from the pharmaceutical and biotechnology sectors either as a manufacturer or as a service provider.
The principles adopted from the outset by the Delegation and which we are careful to maintain are :
maintain a homogeneous and multidisciplinary group
maintain a simple but effective structure
constitute a dynamic group
maintain a technical and non-commercial scientific approach
stay permanently close to the area of ​​clean and sterile
Our 5 core values ​​are :
forum = place of exchange of experiences
friendliness and friendship
expertise
pharma and biopharma expertise
a network
A3P Belgium organizes Forums twice a year, accompanied by company visits, during which specific subjects are covered with clean and sterile products, with the help of professionals in the pharmaceutical and biotechnology fields. These days are organized around a red thread dedicated to striking, innovative and general interest topics. National health authorities and academia are also involved in these discussions.
AA3P Belgium, via the members of its committee, is available to help all its members to help them solve any question and / or problem they may submit.
Members of the committee
Manufacturers
Suppliers
Name
Company
Name
Company
José BLAIRON
A3P Belgique
Arthur AELGOET
Myrart
Anne DEHAYE
Zoetis
Anne CASSART
LSB
Véronique DENGIS-VANDERMEULEN
Lonza
Jean MARTIN
A3P Belgique
Thierry DUFRASNE
Novasep
Jean-François POLLET
Chemcom
Vincent VANDAMME
GSK Vaccines
Frédéric MASSET
Staxs Belgium