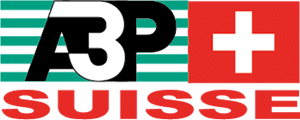 A3P Switzerland is a subsidiary of A3P Association created in 2005. The association offers a privileged link of advanced knowledge exchange between specialists.
It brings together more than 200 members, working in almost 100 companies.
A3P Switzerland offers 3 types of events related to news topics:
Forum: over a full day. 8 conferences, exchange sessions or a round table, as well as an exhibition of suppliers to the pharmaceutical industry.
Techtime: organized at the end of the day (16 p.m.) in French-speaking Switzerland. Technical conference, site visit, followed by a networking cocktail.
Biofrühstück: organized in the morning (7h30) in German-speaking Switzerland. 2 30mn lectures around a networking breakfast.
Board Members
Name
Function
Vincent Griffoul
President
Roger Holenstein
Vice-President
Nathalie Parisot
Secretary
Fabrice Dumont
Treasurer
Membres of the committee
Manufacturers
Suppliers
Name
Company
Name
Company
François-Xavier Abellan
Ferring
Gilbert Burkhalter
Burkhalter
Philippe Jaccard
Bernard Dubois
Consultant
Camille Perquin
 Teoxane
Luc-Alain Savoy
SGS M-Scan
Gilles Trimborn
UCB
Arnaud Schmutz
Sourcin SA
A3P Switzerland joined forces with GRIP Pharma and created a collaborative workshop on the new operating authorizations issued by Swissmedic.
More information here: WORKSHOP A3P / GRIP.