F.P.S FOOD AND PHARMA SYSTEMS
Via Vandelli 20, Como (CO) Italy
Each situation has its own solution FPS doesn't provide standard solutions but solutions which correspond to the end user specific needs.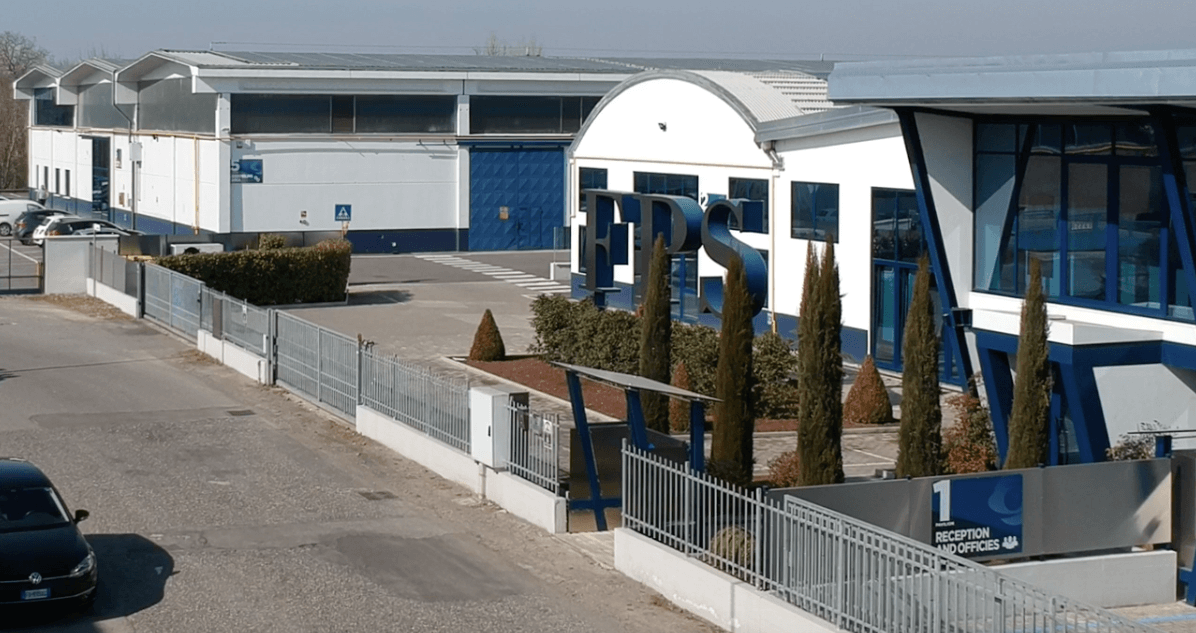 Tailor made solutions FPS is an Italian company specialized in the design and manufacture of containment & isolation systems and micronization solutions for the handling and production of active and sterile pharmaceutical ingredients; it is mainly addressed to pharmaceutical, chemical and cosmetic companies all over the world. Eighteen years after its foundation, FPS today has three sites: head quarter with sales and administrative office in Como, a production plant in Fiorenzuola d'Arda and a commercial office in Philadelphia (US). With almost 100 employees, more than 1,200 systems in operation worldwide for handling pharmaceutical substances, FPS presents itself on the market as an international company, extremely flexible and able to adapt to different customer's needs. The pride and joy of the company is the recently implemented Test and R&D Centre which helps our customers to optimize their grinding process. Equipped with ISO8 clean rooms, it is dedicated to performing technical micronization tests for small quantities up to large batches. It is also available a wide range of mills with special configurations for performing dedicated tests and an isolator where it is possible to perform technical tests on highly active products.
Containment Systems Containment is an issue more and more addressed by authorities and companies in fine chemical and pharmaceutical industries with increasing demand also in energy, aerospace, food and cosmetic applications. Product protection, as well as environment and operator protection, is the driving requirements in new projects or in equipment re-vamping. FPS offers tailor made containment systems that satisfies all possible needs and requirements. Our approach to a containment system is to discuss with the end user the specific needs in terms of protection, quality, and productivity in order to design & manufacture the equipment that best fits the specifications:
Multimilling Station in Isolator

Tablet Press Isolator

---

Charging Isolator
IPQC Isolator

---

Kilolabo isolator

High Containment Isolator for Micronization

---

Synthesis & Drying isolator
Isolators for Primary Production (API) or highly active (HPAPI) are available for many applications: Laboratory, Synthesis, Filtration & Drying, Production Reactor Charging, Process vessel discharging, Pilot Milling & Micronisation, Production Milling & Micronisation, Dispensing…
Isolators for HPAPI Formulation and Packaging are available for many applications: spray dryers, granulators, extruders, mixers, powder screens, tablet presses, capsules filling and pan coating machines.
Isolators for sterile applications are proposed in the form of closed isolators or Restricted Access Barrier Systems.
Additional containment solutions as: Laminar flow booths for small volumes protections, Pack-off systems to safely discharge, weigh and pack powders, Cleanrooms as general operation environment and Inert Gas Containment systems
Micronisation for fine grinding FPS' fluid jet mills and mechanical mills undertake micronisation processes to ensure high-quality fine grinding. The company's experts can determine the best configuration for a client's needs. FPS' micronisation product range includes spiral mill, the QMill, and the PinMill. Spiral mill technology is suitable for particle size distribution (PSD) below 3 µm, while the QMill and PinMill are better suited for PSD between 30 µm and 100 µm. Spiral mill technology achieves size reduction by accelerating particles using high-speed jet streams. The particles are then collided to get a target PSD down to D90 µm < 3 µm. Mechanical mills reduce pharmaceutical and chemical agglomerates to fine particles. FPS' mills include a specially designed housing with an interchangeable stator and rotor. QMill technology acts as an alternative to mechanical. Specifically designed for pharmaceutical applications, all connections are made in compliance with current good manufacturing practice (cGMP) standards and features quick assembly and disassembly. The number of components has also been reduced to a minimum to ensure easy cleaning and validation. The spiral mill and QMill series are complete with dedicated feeding systems (volumetric or gravimetric) and final powder collection and filtration units.
Contacts : General Manager = Carlo Corsini Sales Director: Eng. Stefano Butti = sales@fps-pharma.com
| | | |
| --- | --- | --- |
| | Join us on YouTube | |